Welcome to Scouts BSA!
What are Scouts doing?

---
If you have questions regarding Scoutbook, you will find many helpful resources at
https://help.scoutbook.com/article-categories/scoutbook/
Internet Rechartering 2.0 User Guide - Revised 9/2022
*NOTE*
* The Blue Grass Council also charges an additional $7 per person to cover the yearly insurance cost

The fees listed below will apply beginning August 1, 2022.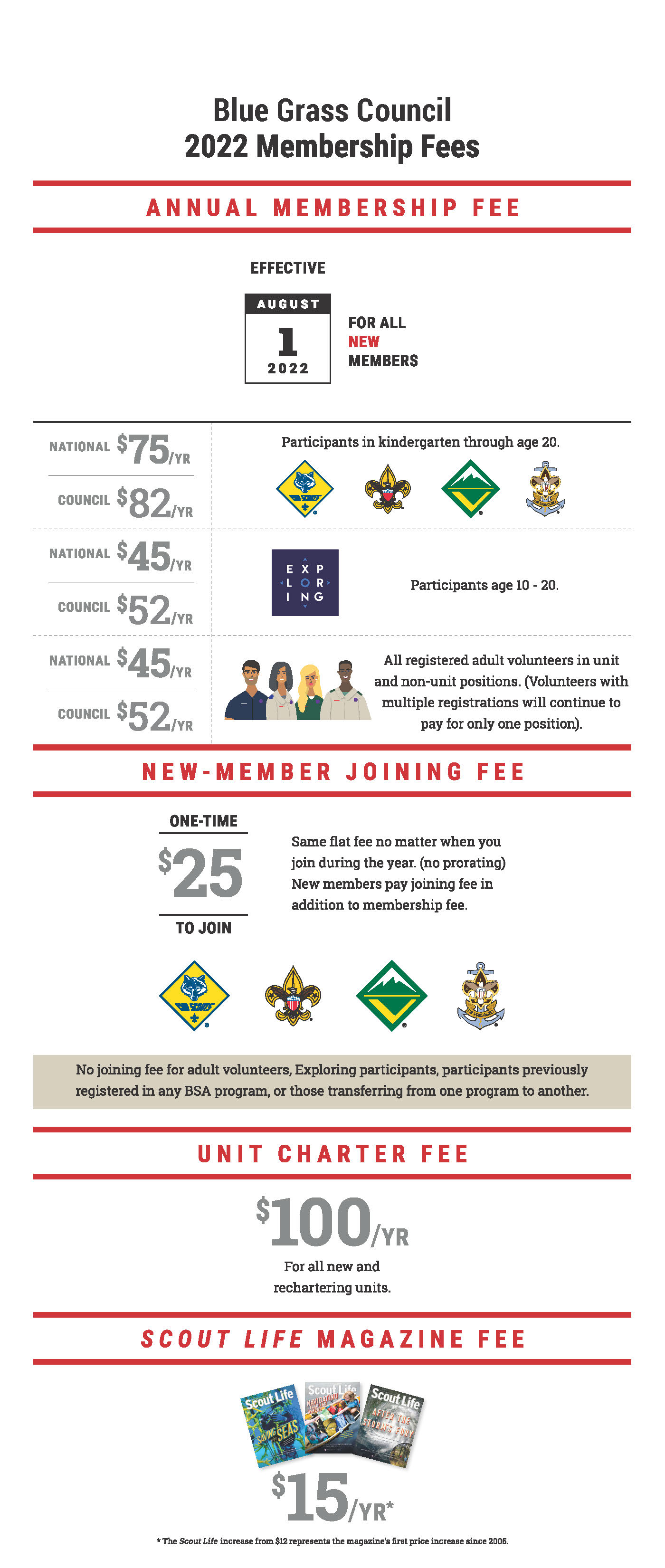 Financial Aid Request Form
(***WellCare customers need to contact their representative and request a voucher to submit with their application)
BSA Health/Medical/Consent Form - 2019 version - click the link to download