Welcome to Scouts BSA!
What are Scouts doing?
The Bluegrass Scout Shop has new hours of operation:
10:00 am - 6:00 pm Monday, Tuesday and Friday
10:00 am - 2:00 pm Saturdays
The shop will be closed on Wednesdays and Thursdays
---
If you have questions regarding Scoutbook, you will find many helpful resources at
https://help.scoutbook.com/article-categories/scoutbook/
Registration Fee Update from the Boy Scouts of America National Office
*NOTE*
* The Blue Grass Council also charges an additional $7 per person to cover the yearly insurance cost

The fees listed below will apply beginning August 1, 2022.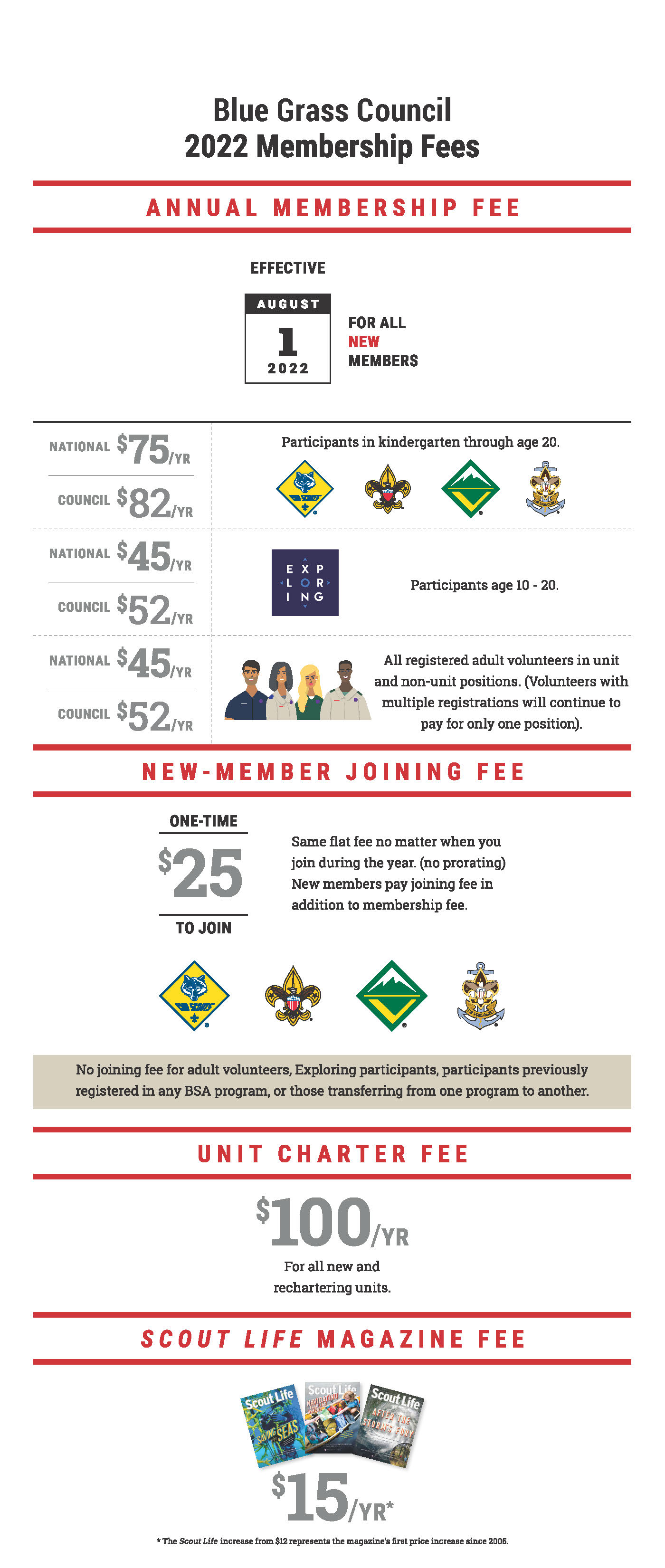 Financial Aid Request Form
(WellCare customers need to contact their representative to get a special form from them)
BSA Health/Medical/Consent Form - 2019 version - click the link to download