Get out of the house and into the excitement offered at one of the BSA's High Adventure™ Bases! You've got three choices: a unique aquatic quest at the Florida Sea Base; a canoeing or winter camping challenge at the Northern Tier; or a wild west backpacking expedition at the Philmont Scout Ranch.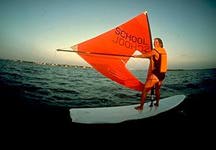 Make a splash! Head to the Florida Keys and dive into an amazing Florida Sea Base adventure and wade into more excitement than you ever though possible. Snorkeling, SCUBA, boating, and beach camping are among the many possibilities.

Don't miss the boat! One of the most beautiful, and remote parts of North America offers a unique opportunity for Scouts. Canoeing, hiking, fishing, and winter camping in and around the beautiful lakes of northern Minnesota and southern Canada await you at the Northern Tier.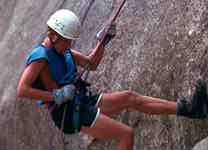 Take a hike! The mountains of New Mexico offer the adventure that you have always dreamed about. Backpacking, rock climbing, western lore, living history, and the views from peaks over 10,000 feet tall will make memories that last a lifetime.
High Adventure is a chance to try something you may never experience again. So take adventure to the limit. You'll never forget it.
More Info
All three bases have year-around opportunities. Write or call for more information.
Florida Sea Base
P.O. Box 1906
Islamorada, FL 33036
(305)664-4173
Northern Tier
P.O. Box 509
Ely, MN 55731
(218)365-4811
Philmont Scout Ranch
Cimarron, NM 87714
(575)376-2281
Located at the world-famous Philmont Scout Ranch, the Philmont Training Center has served as the National Training Center of the Boy Scouts of America since 1950. Thousands of Scouters and their families have enjoyed the fun, fellowship, and education summer.
A wide range of conferences are offered by the divisions and committees of the National Council. Scouters must be approved by their council and are challenged to return and share the information in local training.
While a Scouter is participating in a conference, every member of his or her family (from infants to adult children) is involved in a full schedule of age-specific activities. After hours fun for the entire family is also offered.
The Training Center also has year-around facilities for Scouting conferences and training events, and hosts local council Wood Badge courses.
For more information, write or call:
Director
Philmont Training Center
Philmont Scout Ranch
Cimarron, NM 87714
(575) 376-2281