Community Announcements and Events
The Blue Grass Council is providing information for the following community events. They are not associated with the council or the Boy Scouts of America, however, Scouts may be interested in participating.
(Some events do have an age limit)
If you know of any events that might interest our Scouts, please email a submission request to Susan at sstone@bsamail.org
All events will be approved before being published
---
---
The manager at Calvary Cemetery, Fran Borders, is asking for help to clean up the cemetery. Here is a link to sign up. People or groups can go to this link and signup. Hot dogs will be served but I need RSVP so I know how much food to buy. RSVP by May 9 please.
https://docs.google.com/spreadsheets/d/1sAsMzkmrapNi5vsKDvMdhl5N5m9N-dFpNllfVwvQqrU/edit?usp=sharing
Here is a note from Fran Borders.
There are always tasks that can be completed by volunteers, so this is good news to Calvary and I thank you!
Work like this is an extension of the corporal work of mercy. Calvary has been blessed by the Church. Canon Law 1205 sets forth only two sacred places in the entire world: a blessed church and a blessed cemetery. Volunteers, especially students, are are welcome any time during the year to earn service hours, etc.
(1) With Calvary being 145 years old, there are actually trees here older than that, and with all the wind we've experienced since at least last July, there are always branches, limbs, twigs that need to be picked up; especially now that mowing season has begun! Volunteers make piles at the side of the road in the area within which they are working. The Groundsmen then come along later with the tractor and wagon, pick up the piles and dispose of them.
(2) There are numerous flat markers throughout the Cemetery campus. These flat markers are flush with the ground and cannot be seen from the road. Each of these needs a 2" clearing around the perimeter. A trowel works best.
(3) The live flowers planted at any given grave need weeds removed. Empty pots can be removed and placed in the trash cans around the Cemetery.
(4) Live flowers are permitted all year, but artificial décor is only allowed November 1 - March 1. This décor is removed, but not thrown away. Calvary saves it for 6 months and then if no one claims it, it will be disposed of. [This does not include USA flags. The American Heritage Girls will remove the spent ones and place new ones for Memorial Day. Calvary provides the USA flags.] At this time, I would ask the BS volunteers to remove only Christmas themed items. They may create a pile at the side of the road in the area within which they are working and the Groundsmen will do the rest. This is a very emotional driven issue when a mourner places an item at the grave, so I would prefer the Calvary Groundsmen remove all other décor to avoid any confrontations with the students.
I do caution anyone at the Cemetery to not lean on any monument. They are heavier than they look and can topple and cause physical damage,
---
PLACING FLAGS AT
CAMP NELSON NATIONAL CEMETERY FOR MEMORIAL DAY
Every year Boy Scouts and other youth groups take the time to honor Americans Fallen Heroes by placing American Flags at every headstone at Camp Nelson National Cemetery. This is a great opportunity for your Scouts to Do their Duty as citizens and provide worthy civic service.
If your Scouts are planning on participating, please be in place and ready to start at 8:45 AM Saturday morning May 25th. Please carpool your unit to Camp Nelson since parking is limited.
An opening and instructions will start at 9:00 at the office area near the center of the cemetery.
Proper Scout uniforming is expected. Be prepared to supervise your Scouts; proper placement of flags is critical. Remember, this is hallowed ground and Scouts are expected to respond accordingly.
BE PREPARED
What to wear – Full Boy Scout Field Uniform
What to bring:
Water
Work gloves
PVC Pipe T-fitting (min ½" diameter) – Used for pushing flags into place
As a thank you, members of the American Legion are providing Hot Dogs, chips and drinks after flags are placed.
Questions can be addressed to Mark Roland at mark.roland@twc.com
PLEASE RSVP No Later Than May 22 with your Unit Number, number of Scouts and number adults who will be assisting/supervising.
Thank you,
Mark Roland
Assistant Scoutmaster Boy Scout Troop 473
Member, Central Kentucky Veterans Committee Serving Camp Nelson National Cemetery
---
---
June 29-30, 2019
at the Waldorf School of Louisville
8005 New La Grange Rd
Louisville, KY 40222
LEARN HOW to SAVE LIFE and LIMB in a
-Wilderness area-rural area (not near a hospital)
-disaster site or
-travel anywhere
TIMING: June 29-30, 2019. 8:30am-6:30 or 7:00pm both days.
Why take THIS class?
- Approved by all High Adventure Camps
- Far better than just checking off a requirement checkbox: "We offer one of our planet's most in-depth, intellectually-stimulating, hands-on 2-day first aid courses with top-rated instructors: empowering graduates with actual care-giving Competence and Confidence to save life and limb during the critical minutes or hours before ambulance/hospital arrival. Satisfaction guaranteed. "
- Adults and teenagers with sold attention spans welcome
- No prerequisites
-2-year SOLO WFA certification
SPACES are LIMITED.
$40 Scholarship! Here's how to secure your spot and the Blue Grass Council scholarship:
1) Click "Register" at www.solowfa.com and type "BSA Blue Grass Council" into the last box just before the "Submit" button.
2) After submitting the questionnaire, scroll down and pay the full $195 (or $200 if you want the textbook mailed to you in advance). Payment is what secures a spot, and spaces are limited.
3) After attending class, you will receive a refund of $40.

TOPICS:
-Beyond the 'golden hour': wilderness/remote travel/disaster-delayed EMS arrival injury challenges and long-term patient care
-Patient Assessment System: thorough patient examination, treatment, monitoring, safety, and documentation
-Orthopedic Injuries and Treatment: Sprains, Strains, Fractures, and Spinal Cord Management
-Circulatory System Form and Function: Heart, Blood, Blood Vessels, Lungs, Brain
-Soft Tissue Injuries and Wound Treatment: Contusions, Abrasions, Lacerations, Flap Avulsions, Amputation, Punctures, Impalements,
-Bites, Stings, Blisters, Burns, and Infections
-Environmental Injuries and Treatment: Cold, Heat, Dehydration and Wilderness Survival
-Medical Emergencies and Critical Care: Shock, Allergies, Shortness of Breath, Brain Problems, and Heart Problems
-Patient movement: spinal cord precautions and clearing; pre- and post-evacuation treatment
-International Travel: preparing & packing for safe travel, problem prevention before and during travel, and identification & treatment of many travel illnesses - presented in a special hand-out for those who indicate interest.


Course INFO, ONLINE REGISTRATION:http://www.solowfa.com/
A fully completed registration and payment will reserve your spot in the class. Feel free to contact courses@solowfa.com with questions...
---
---
| | | |
| --- | --- | --- |
| | | Old Mill Canoe Rental on the Blue River in Fredericksburg, Indiana. We are located on Hwy 150 about 30 minutes west of Louisville, Ky. We offer a 12 mile trip that takes 4-6 hours and a 24 mile trip that takes 2 days. We will also customize trips to fit your needs and go as far down the Blue as the Ohio River! We have a 2 acre primitive campground situated at the halfway point of the 2 day trip. It is laid out nicely for tent or hammock camping. We offer an incredible rate for the Scouts of only $18.00 per person whether they are canoeing or kayaking. Camping is $2.00 per person except if you are doing the 2 day trip and then camping is included for free! Custom trips will be priced at the time the plans are made. |
---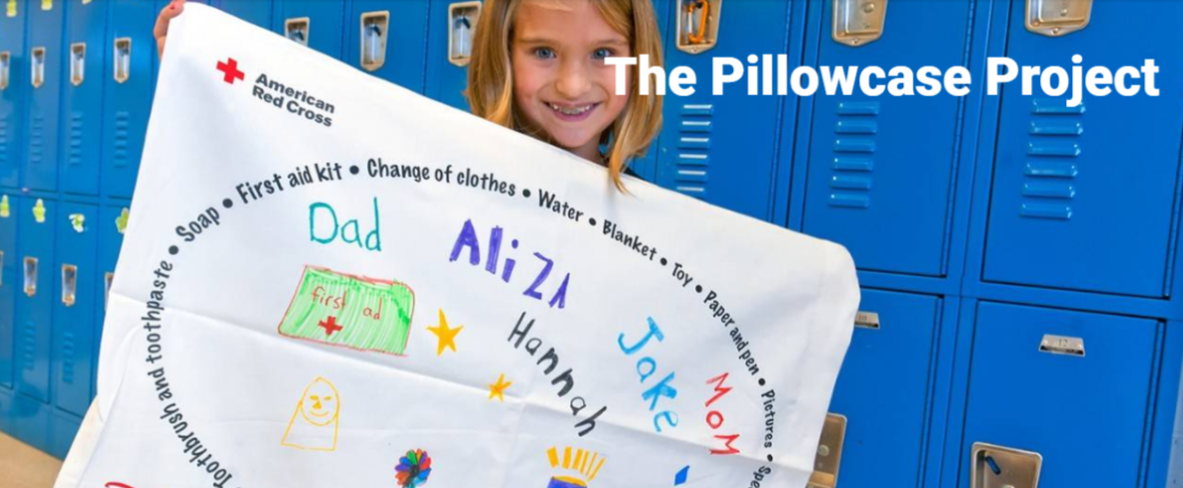 About the Program
The Red Cross Pillowcase Project is a Disney sponsored youth preparedness program aimed at students in grades 3-5. The program began during Hurricane Katrina when college students were forced to evacuate and had to take their belongings in only their pillowcases. By doing so they were able to arrive at shelters with all their necessities with them and the idea for the Pillowcase Project was born.
The Pillowcase Project was designed to teach youth about emergency preparedness skills for situations such as home fires and local hazards - in Kentucky we focus on tornadoes as the local hazard. The program follows a "Learn, Practice, Share" curriculum that also meets the national education standards. After learning about different emergencies and how to be prepared for them, the students will discuss how to make a Preparedness Kit to have at their home. All students will receive their own pillowcase to begin their preparedness kit. The students will also receive a take-home workbook to help prepare their loved ones for emergencies as well. Everything associated with the program is completely free of charge.
Informational Letter from the Disaster Program Manager of the Bluegrass Chapter of the American Red Cross
---
---
VFW Scout of the Year Scholarships Available
WHO CAN ENTER Scouts who are registered, active members of a Boy or Girl Scout Troop, Venturing Crew, or a Sea Scout Ship who have received the Eagle Scout Award, Girl Scout Gold Award, Venture Summit Award or Sea Scout Quartermaster Award. Scouts must be 15 years of age and have demonstrated practical citizenship in school, scouting and the community. Scouts must be enrolled in high school at the time of selection. Note: All applicants still in high school who reach their 18th birthday during the nomination year remain eligible if otherwise qualified.
HOW TO ENTER Scouts should download and submit a completed VFW Scouting Scholarship form, resume of high school activities, scouting record, community service record and letters of recommendation to a local VFW Post no later than March 1. Note: A Scout can enter through ONE VFW Post only. We have posts in Lexington, Richmond, Winchester, Frankfort, Danville , Mt. Sterling, and Owingsville.
HOW IT WORKS Local VFW Posts submit their winning candidates with full entry criteria to their respective VFW Department (state) by April 1. Ensure that if a District judging is taking place that entries are forwarded to the District first and that enough time is allotted to ensure that the Department still receives the entry by April 1. From there, the Department selects a winner and forwards the entry to the VFW National Headquarters by May 1 for national-level judging.
Download an application: https://vfworg-cdn.azureedge.net/-/media/VFWSite/Files/Community/Youth-and-Education/Scout-of-the-Year/ScoutoftheYearBrochureandEntryForm.pdf?la=en&v=1&d=20170706T144306Z
---
Military Missions is proud to offer the chance for Scouts and other youth organizations to earn this patch which shows their support for our active military and veterans. It gives them an opportunity to express their gratitude for the sacrificial service of all those who have worn the uniform… past, present, and future. They will go "beyond the yellow ribbon" to give back to those who serve and protect our nation.

Please note, the Scout Leader or other designated adult will be responsible for monitoring and documenting the activities completed by each youth. Once all requirements have been met, the form must be submitted to Military Missions for approval.

If you have any questions, please feel free to email webmaster@military-missions.org or call or text 859-221-9477.
---

Scout Discounts Available - Click HERE for Scout offers.
Your password to enter the site is scout and it is case sensitive.

PJ MASKS! SAVE THE DAY

PJ MASKS LIVE! is coming to Rupp Arena with an all new super-heroic, live musical show. PJ MASKS LIVE! SAVE THE DAY, featuring the heroic trio from your favorite series: THE PJ MASKS!

Watch Catboy, Owlette and Gekko, along with their new friend PJ Robot, as they try to save the day from the sneaky villains - Romeo, Night Ninja and Luna Girl. Fluttering Feathers! Leaping Lizards! What a CAT-tastrophe! Leaping, flipping and climbing - live on stage! Complete with your favorite music and brand new songs you've never heard before, come watch the PJ Masks save the day!

Download a PDF Form

OFFER EXPIRES AT NOON ON MAY 10, 2019.
Ages 1-year-old and up require a ticket for this show!
---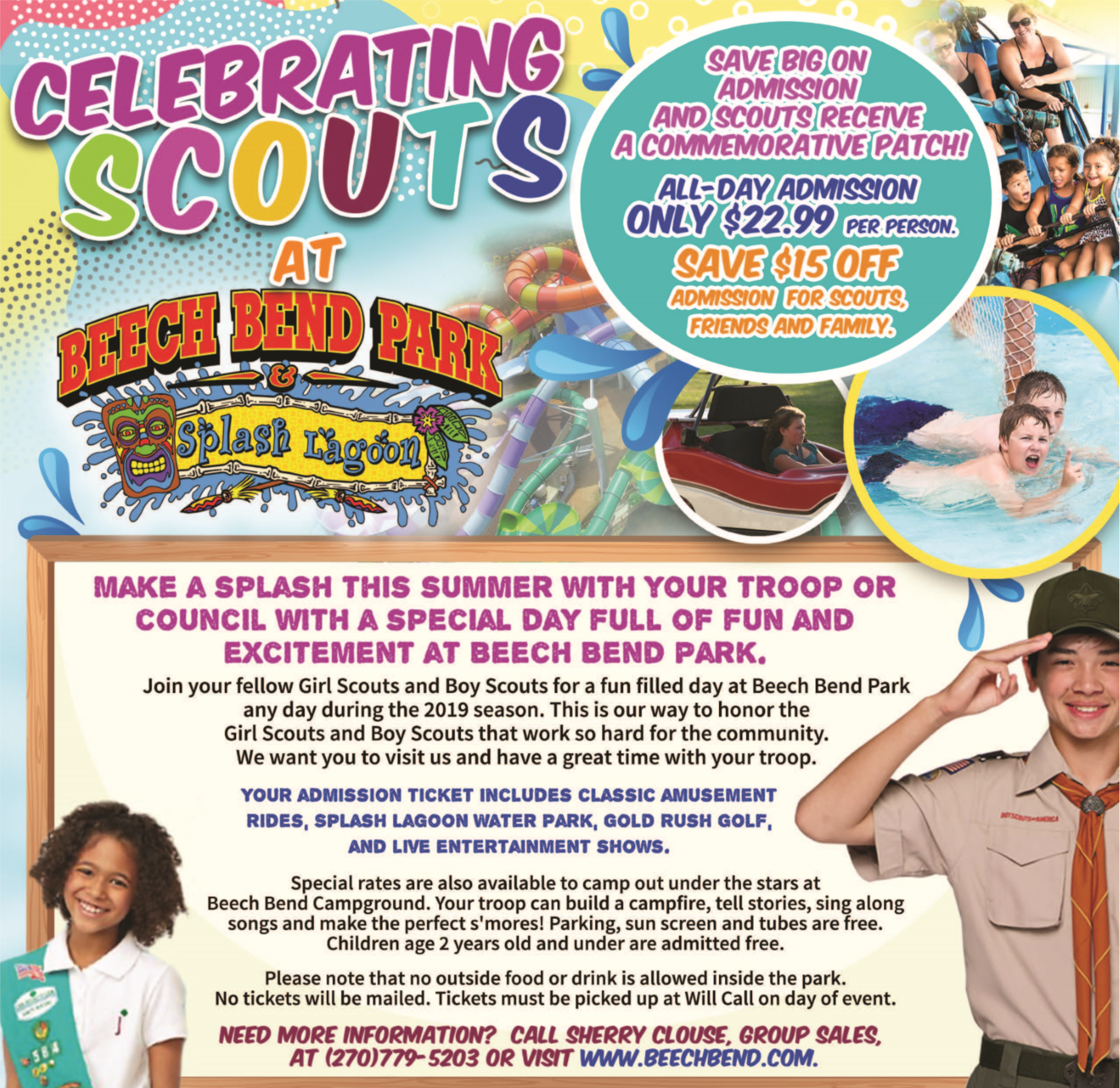 Click the image above to download a registration form