Community Announcements and Events
The Blue Grass Council is providing information for the following community events. They are not associated with the council or the Boy Scouts of America, however, Scouts may be interested in participating.
(Some events do have an age limit)
If you know of any events that might interest our Scouts, please email a submission request to Susan at sstone@bsamail.org
All events will be approved before being published
---
Jack-O-Lantern Trail Pumpkins Needed
Lexington Parks and Recreation needs your pumpkins! This fall Lexington Parks and Recreation will be hosting our first-ever jack-o-lantern trail at McConnell Springs. The public will enjoy an enchanting Halloween experience featuring hundreds of hand carved pumpkins as they light up the night. In addition to marveling at the glow of the pumpkins there will be campfires and s'mores, live owls from Critters in the Classroom and tasty fall food & beverages. Perfect for all ages, this night hike will be a great event for all.

That's where you come in! Show your pumpkin carving skills by making the Pumpkin Pledge to help build this exciting new community Halloween experience. We would like at least 1,000 carved pumpkins to make it all the way around the half-mile trail at McConnell Springs, but without you, we have no trail! If you donate the carved jack-o-lantern, Parks will take care of lighting them. People can donate a single pumpkin or groups can plan a special concept pumpkin grouping or sculpture. The sky is the limit for creativity and participation!

Pumpkins need to be carved and dropped off Monday, October 26 or Tuesday, October 27 to ensure freshness throughout the event.

Get double the exposure by taking a picture of your jack-o-lantern and sharing it with Transy, where it will be placed in a virtual Pumpkinmania display on the steps of Old Morrison.

Follow us on Facebook to keep tabs on how many pumpkins have been pledged with our Track-o-lantern.

Get more details about delivery and the VIP pumpkin donor viewing upon submitting the pledge below!
For questions please contact Amber Luallen at aluallen@lexingtonky.gov or 859-288-2925.
McConnell Springs, 416 Rebmann Lane, Lexington KY
Wednesday, October 28 / Thursday, October 29 / Friday, October 30
Three separate viewing sessions per night at 6:30, 7:45 and 9 p.m.
Reservation required - limited number of reservations per time slot.
Suggested donation at door: $5 per person (children 12 & under free.) All proceeds from the trail benefit non-profit organizations supporting McConnell Springs and recreation programs.
LexCity is hosting a huge (FREE) community event for Lexington and we want you to be there to help us make this an amazing night for Lexington's kids!
We are going 'all out' to create a special Trick or Treat experience for families in our community, since Halloween will likely not be the same. This is a drive-thru experience complete with themed sections, radio transmission games and fun throughout the experience with free candy, gifts, mystery bags, live music, tons of fun and so much spectacle! Think southern lights, trunk-or-treat and fall festival all rolled into one!
-October 25th
- 5-8pm
- Limited spaces available
We want to reserve a special <socially distant> place along the route for your group!
We expect hundreds of car loads, so this is a great time to let Lexington know you care!
If this event sounds like one your organization would like to participate in, just send me an email and we'll get all the details about arrival times and directions to you ASAP. Thanks!!
Christina Gevedon, Next Gen Associate
Lexington City Church
410 Sporting Court
Lexington, KY 40503
lexcity.church | 859-277-2014 ext. 262
---
| | | |
| --- | --- | --- |
| | | Old Mill Canoe Rental on the Blue River in Fredericksburg, Indiana. We are located on Hwy 150 about 30 minutes west of Louisville, Ky. We offer a 12 mile trip that takes 4-6 hours and a 24 mile trip that takes 2 days. We will also customize trips to fit your needs and go as far down the Blue as the Ohio River! We have a 2 acre primitive campground situated at the halfway point of the 2 day trip. It is laid out nicely for tent or hammock camping. We offer an incredible rate for the Scouts of only $18.00 per person whether they are canoeing or kayaking. Camping is $2.00 per person except if you are doing the 2 day trip and then camping is included for free! Custom trips will be priced at the time the plans are made. |
---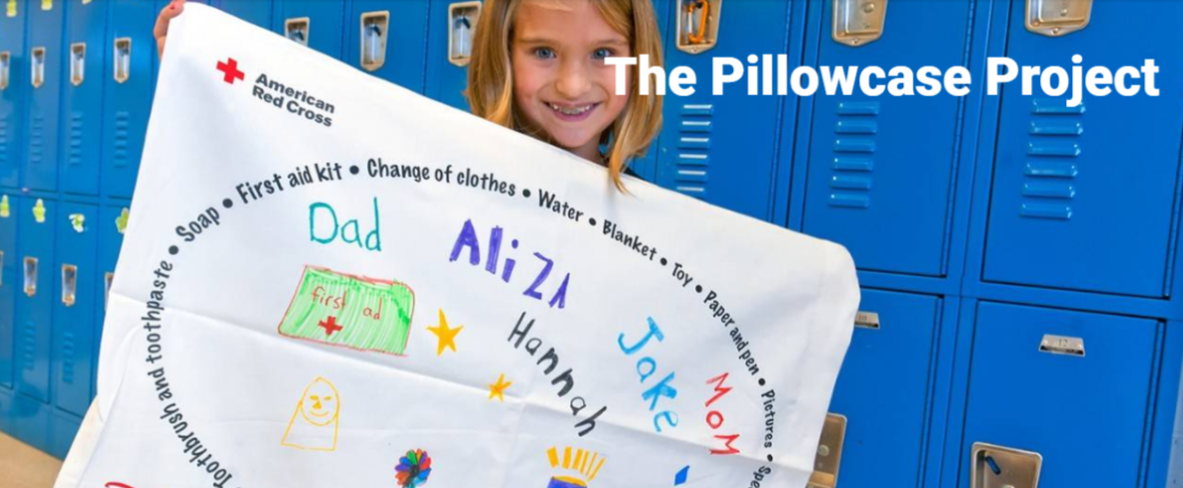 About the Program
The Red Cross Pillowcase Project is a Disney sponsored youth preparedness program aimed at students in grades 3-5. The program began during Hurricane Katrina when college students were forced to evacuate and had to take their belongings in only their pillowcases. By doing so they were able to arrive at shelters with all their necessities with them and the idea for the Pillowcase Project was born.
The Pillowcase Project was designed to teach youth about emergency preparedness skills for situations such as home fires and local hazards - in Kentucky we focus on tornadoes as the local hazard. The program follows a "Learn, Practice, Share" curriculum that also meets the national education standards. After learning about different emergencies and how to be prepared for them, the students will discuss how to make a Preparedness Kit to have at their home. All students will receive their own pillowcase to begin their preparedness kit. The students will also receive a take-home workbook to help prepare their loved ones for emergencies as well. Everything associated with the program is completely free of charge.
Informational Letter from the Disaster Program Manager of the Bluegrass Chapter of the American Red Cross
---
VFW Scout of the Year Scholarships Available
WHO CAN ENTER Scouts who are registered, active members of a Boy or Girl Scout Troop, Venturing Crew, or a Sea Scout Ship who have received the Eagle Scout Award, Girl Scout Gold Award, Venture Summit Award or Sea Scout Quartermaster Award. Scouts must be 15 years of age and have demonstrated practical citizenship in school, scouting and the community. Scouts must be enrolled in high school at the time of selection. Note: All applicants still in high school who reach their 18th birthday during the nomination year remain eligible if otherwise qualified.
HOW TO ENTER Scouts should download and submit a completed VFW Scouting Scholarship form, resume of high school activities, scouting record, community service record and letters of recommendation to a local VFW Post no later than March 1. Note: A Scout can enter through ONE VFW Post only. We have posts in Lexington, Richmond, Winchester, Frankfort, Danville , Mt. Sterling, and Owingsville.
HOW IT WORKS Local VFW Posts submit their winning candidates with full entry criteria to their respective VFW Department (state) by April 1. Ensure that if a District judging is taking place that entries are forwarded to the District first and that enough time is allotted to ensure that the Department still receives the entry by April 1. From there, the Department selects a winner and forwards the entry to the VFW National Headquarters by May 1 for national-level judging.
Download an application: https://vfworg-cdn.azureedge.net/-/media/VFWSite/Files/Community/Youth-and-Education/Scout-of-the-Year/ScoutoftheYearBrochureandEntryForm.pdf?la=en&v=1&d=20170706T144306Z
---
Military Missions is proud to offer the chance for Scouts and other youth organizations to earn this patch which shows their support for our active military and veterans. It gives them an opportunity to express their gratitude for the sacrificial service of all those who have worn the uniform… past, present, and future. They will go "beyond the yellow ribbon" to give back to those who serve and protect our nation.

Please note, the Scout Leader or other designated adult will be responsible for monitoring and documenting the activities completed by each youth. Once all requirements have been met, the form must be submitted to Military Missions for approval.

If you have any questions, please feel free to email webmaster@military-missions.org or call or text 859-221-9477.
---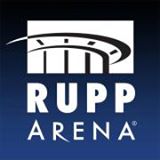 Scout Discounts Available - Click HERE for Scout offers.
Your password to enter the site is scout and it is case sensitive.
---