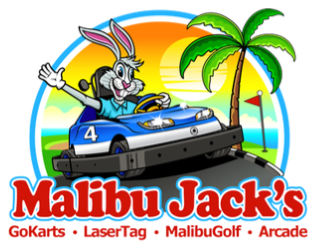 Malibu Jack's Registration is now available please click here to register
Council $650 Club Prizes– Separate from the Unit Prize Program and the Camp Masters Bonus Level Rewards…..
The goal of the $650 Club is to encourage and reward Scouts who collect orders on their order form(s) in addition to participating in their unit's Show-N-Sell activities.
Have sales totaling $650 or more, qualifies you for one of the Council's recognition events.
• All Scouts * Malibu Jack's daytime event, Saturday, January 18, 2020, 9:00am to 12:00pm, pizza & drinks will be served at 11:00am. This event is also open to any additional family members that would like to attend the cost is $20.00 per person. You must pre-register online by Monday, January 6, 2020. Please, no walk-ins.
• Scout BSA (5th grade and up) club members can instead choose to participate in the shooting sports event reward during summer camp. Scouts will be able to shoot during any Monday evening during the 2020 summer camp season (June 22, June 29, July 6 or July 13). You can register by clicking the link below. Popcorn Sales Shooting Sports Reward RSVP
If you have Scouts that qualify for the $650 Club but have elected not to participate in the reward events, please register their sales at the following link so we can count their sales toward top seller consideration.

Popcorn Top Seller Record - No event participation
YOUR PARENT or UNIT POPCORN KERNEL will need to enter this information online (please have your unit type, unit #, district name and the dollar amount sold by the Scout) in order for us to know the top selling individuals for the council – your unit popcorn kernel will be glad to help you with this registration (please register even if you choose not to attend either council awards party). Event information will be emailed to the person that registered the participant.